Seychelles is a paradise on Earth with deep blue waters and white sandy beaches, becoming a famous honeymoon destination.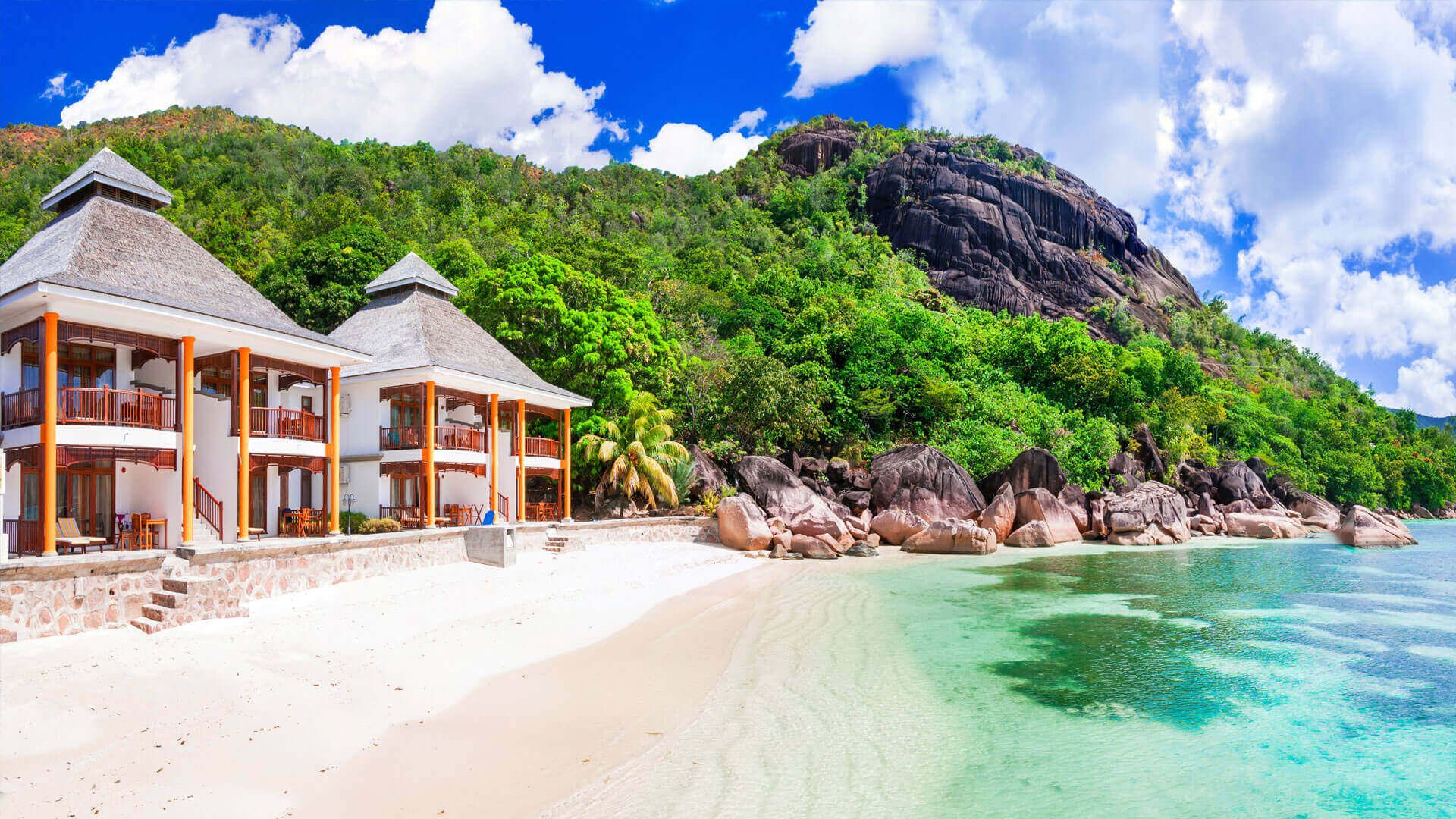 Seychelles is a paradise on Earth. The beautiful country is blessed with deep blue waters and white sandy beaches with exotic sea life, becoming a famous honeymoon destination. The 115-island country is within the Indian Ocean off East Africa and actually has the least population among independent African countries. Here are some facts about Seychelles that are quite interesting.
Some of the rarest species of birds can be found in Seychelles, including the bare-legged Scops Owl or Syer. This specific owl is so rare it was once thought to have become extinct, but was rediscovered in 1959. You can find it at the Morne Seychellois National Park on Mahé Island.
The native Coco de mer, also known as the sea coconut or double coconut, produces the heaviest (about 15kg) and largest seed in the world.
Ian Fleming, the author of the famous James Bond novels and short stories, came to the Seychelles islands in 1958 to find inspiration for the next chapter in the spy saga (For Your Eyes Only) and ended up naming one of his characters, Milton Krest, after a tonic and ginger beverage that he tasted during his stay.
The capital of Seychelles, Victoria, is the smallest capital in the world. You can explore the entire city on foot in less than a day.
A lot of celebrities choose to vacation in the iconic country and enjoy stunning private islands. Prince William and Kate Middleton, now the Duchess of Cambridge, spent their honeymoon at the North Island of Seychelles, a spot previously chosen by David and Victoria Beckham.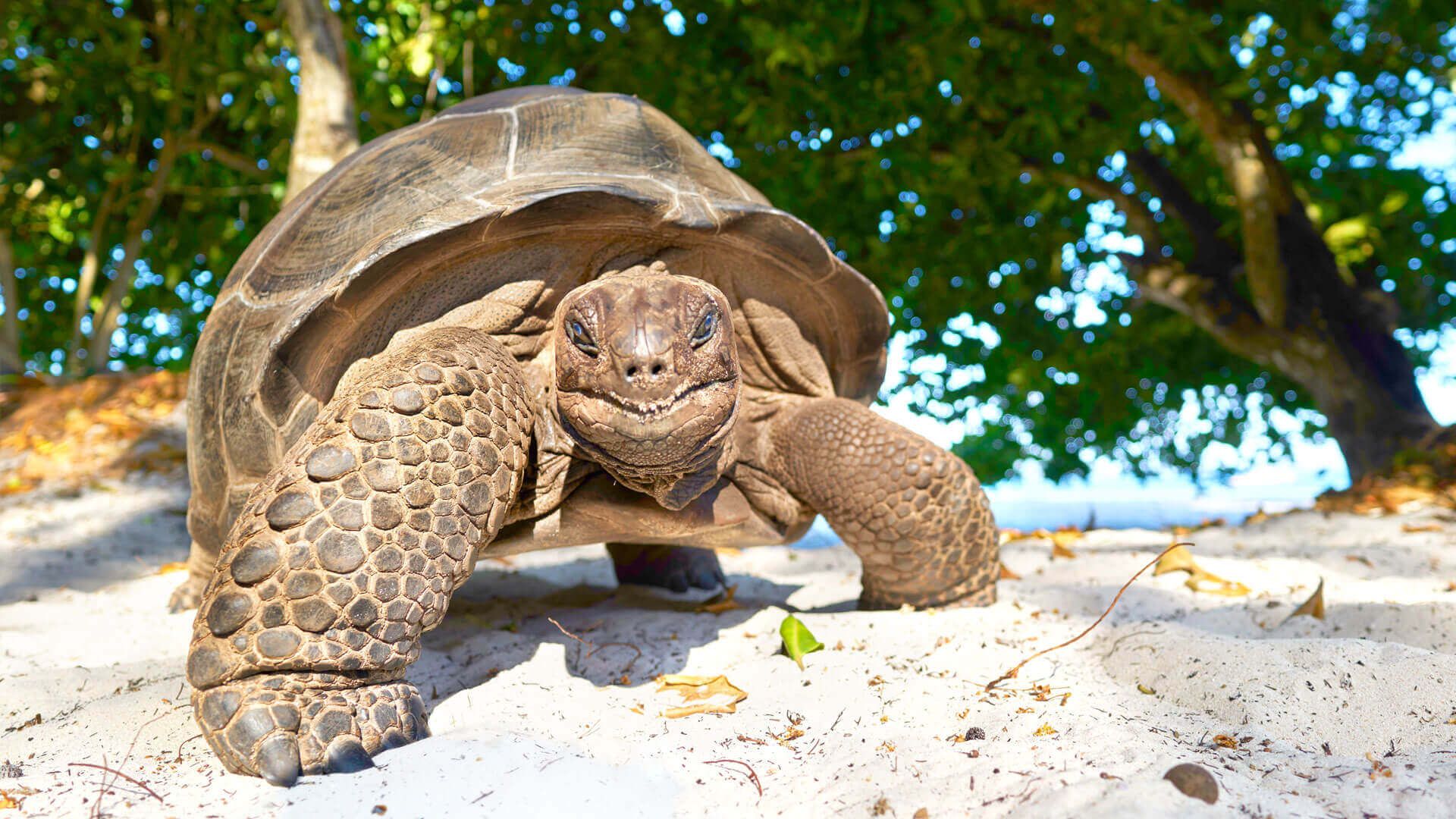 Bird Island is home to the heaviest living land tortoise in the wild, called Esmeralda. The unique tortoise weighs about 670 pounds.
Seychelles was the land of pirates, in particular Anse Forbans (Pirate's Cove) on Mahé Island and Côte d'Or on Praslin. The pirates used to seek the islands as a hideout and it is believed that a treasure worth more than $160,000 was hidden by Olivier Levasseur at the time. It hasn't been discovered yet.
It is believed that Moyenne Island, available within the Ste. Anne Marine National Park, has a buried treasure, but no one dares to approach it because they think the island is haunted by a spirit that is guarding it.
The Miss World Beauty Pageant was held in Seychelles in 1997 and 1998, in which the media used the popular event to show off the amazing islands. Afterwards, tourists started discovering this magnificent country.
Planning your trip to Seychelles? Make sure you benefit from the cheap flights from Dubai currently available. There are several popular airlines that fly into airports serving Seychelles. Among the 6 airports in the country, the two biggest ones are Seychelles International Airport (Victoria) and Praslin Island Airport (Praslin Island).