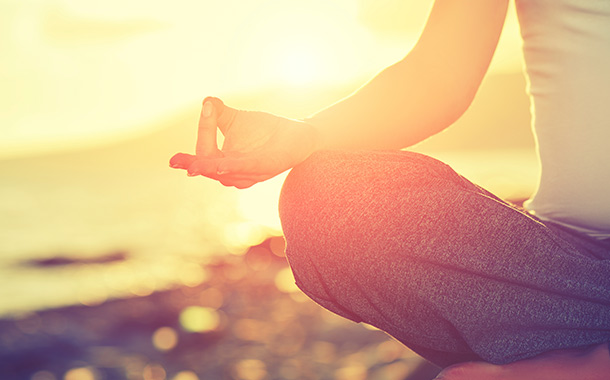 India is the birthplace of yoga. The development of yoga can be traced back over 5,000 years. It began as sacred teachings by the Indus-Sarasvati civilization in Northern India. During the early 1900s, yoga was introduced to the rest of the world and it is now one of the most popular exercises to free your mind and relax. Whether yoga is already part of your daily routine or you're a newbie, a traditional yoga retreat in India will sure have you refreshed and rejuvenated. Check out our picks for the best yoga spots in the colorful country to inspire your next serene holiday away from the urban lifestyle.
Shreyas Retreat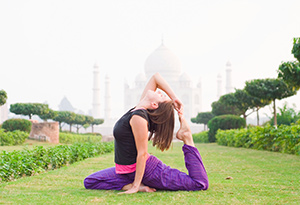 Rated one of the finest yoga retreats in the world, this luxurious escape offers an authentic practice of yoga, meditation, and Ayurveda. In its aim to provide guests with a truly tranquil setting, organic vegetarian food is cooked on site according to Ayurveda principles, with a no-alcohol policy. This gives your body as well as your mind freshness and rejuvenation. This is the perfect place for beginners as well as professionals. Hatha and Ashtanga Vinyasa yoga are taught in beautiful open-air classrooms.
Ananda Spa
Ananda Spa is perfectly located in the peaceful Himalayan foothills close to the cities of Haridwar and Rishikesh. The iconic yoga retreat is surrounded by the gorgeous Sal forests overlooking the peaceful Ganga River. There are 5 extensive yoga programs:  Hatha, Gatyatmak, Kriva, Pranayama, and Advanced Pranayama with Bandhas. Ananda Spa is renowned all over India as one of the best spa retreats in the region. The traditional Indian wellness regimes of Ayurveda, yoga, and Vedenta will surely take your breath away and be a life-altering experience.
SwaSwara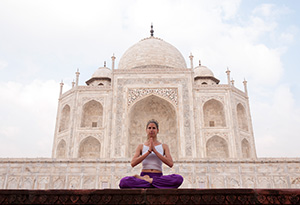 Imagine practicing the ultimate relaxation techniques surrounded by palm trees, coconut groves, and beautiful sunny beaches, where you will sure be affected by all the healing natural energy around you. SwaSwara is conveniently located on the rural coast of Karnataka, just north of the popular Kerala. The wellness centre is operated by CGH Earth and is also quite popular in the country. The retreat offers no less than a 10-day stay to ensure all guests grasp the full healing experience. There are a lot of different activities you can enjoy at SwaSwara besides yoga and Ayurveda, including swimming and nature excursions. The offered food is only organic vegetarian. The program is unique and combines postures of mantras, breathing techniques, and meditation. SwaSwara is a true sanctuary.
Vana, Malsi Estate
Located close to the foothills of the Himalayas is another wellness centre called Vana, Malsi Estate. The resort is dedicated to holistic wellbeing by incorporating Tibetan healing, fitness, spa treatments, Ayurveda, and most importantly various yoga techniques. The extensive yoga program teaches different body postures, meditation, and breathing control. Private sessions are offered according to preference. Surrounded by lush greenery, the therapeutic treatments, from aromatherapy and acupuncture to yoga and meditation, are sure to revive you to your healthy peaceful self. Exquisite Indian cuisine is offered, along with an international one, cooked only from locally-sourced organic ingredients.  
By Amal Ahmed