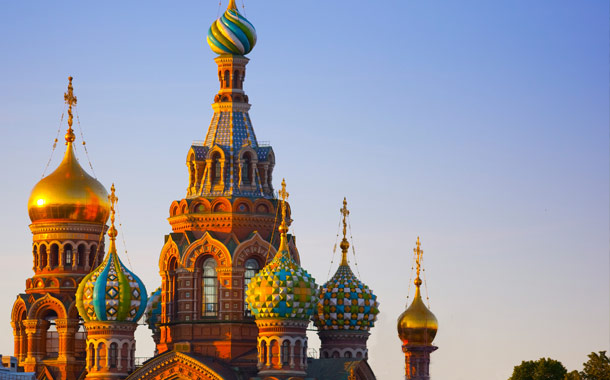 Located on the Neva River at the eastern edge of the Baltic Sea, St. Petersburg combines the grandeur of Old Russia with abundant art, music and culture. You'll find good food, friendly people, a myriad of art treasures and some of the most beautiful architecture in the world. Home to more than 200 museums as well as some of the world's most important art treasures, St. Petersburg offers visitors a glimpse of Imperial Russia of the 19th century, while still being a very modern, western-style city.
What to see in St. Petersburg?
You could spend a month in St. Petersburg and not see all of the many wonders the city has to offer. St. Petersburg is best known for its art museums, but the city also boasts one of the best dance troupes in the world, long summer nights and excellent shopping for Russian arts & crafts, housewares, jewelry textiles and more. However, if you just have a few days to spend in beautiful St. Petersburg, make sure to visit these important attractions:
The Hermitage Museum
The six buildings that make up this former palace are home to one of the most extensive art collections in the world. The museum was founded by Catherine the Great in 1764 and her Winter Palace is now part of the museum complex. The Hermitage Museum's collection of more than three million art objects touches most every period and genre, from ancient Greek and Roman statuary to modern paintings. The museum has an extensive collection of Old Masters and Impressionist paintings. Don't let the size of this museum overwhelm you; to best enjoy this museum, limit your visit to one wing or one art genre.
Catherine Palace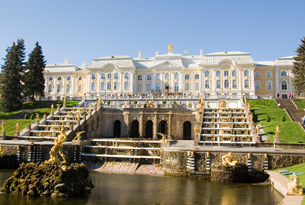 Located southeast of St. Petersburg, Catherine Palace was the summer residence of the Russian tsars. Built in 1717 by Catherine I and embellished by Elizabeth I and Catherine the Great, the palace was heavily damaged at the end of World War II. It has since been carefully restored, and today, visitors can tour the palaces many rooms, such as the huge, gilded ballroom, the royal apartments and the palace chapel.
Church of the Savior on Blood
This Russian Orthodox church, built on the site where Tsar Alexander II was gunned down in 1881, has been a state museum since the 1930s. The structure, designed in the Russian Romantic Nationalist style with onion domes and detailed mosaics, is a contrast to the largely neo-classical architecture of central St. Petersburg. The church, located along the Neva River, is noted for its many icons and its ornate inlaid stone floors.
Dining in St. Petersburg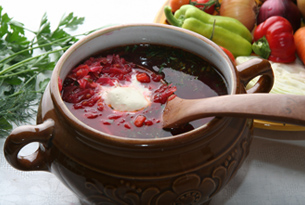 No trip to St. Petersburg would be complete without sampling the many delicacies the city has to offer. These include borscht - the traditional Russian beet soup, meat "Peter-style" which is slow-cooked with mushrooms and onions, herring and smoked salmon - this is the Baltic region after all - and pelmeni, tiny meatballs wrapped in dough.
St. Petersburg is a delight to the senses. Whether you like art, music, dance, architecture or food, you'll find plenty to interest you in this former imperial city.

Find out more about how you can experience Russia